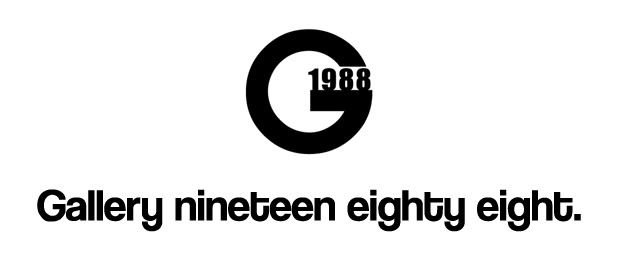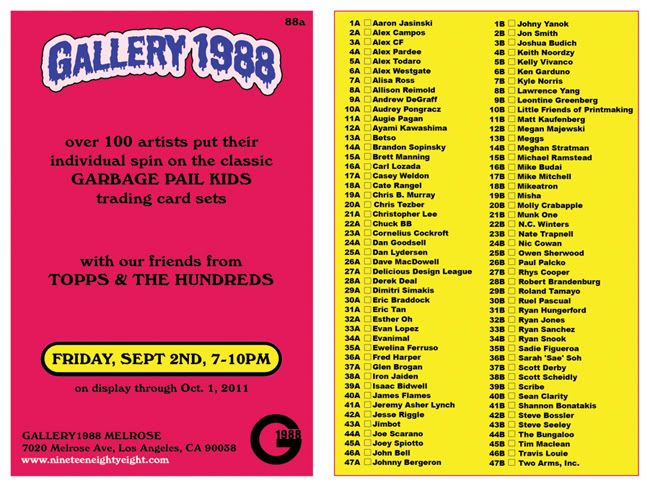 Gallery1988 (Melrose) is proud to announce its upcoming show to kick off September, a month both gallery locations will celebrate as "Childhood Items We Miss The Most Month."
First up is an official tribute to the grossest trading card set ever produced, Garbage Pail Kids.
Opening Friday September 2nd, come see the results when over 100 of your favorite artists were asked to create their own Garbage Pail Kids, and some may even become actual cards themselves!
Produced with our friends at Topps and The Hundreds, this show will be of epic proportions. Stay tuned for more information about the show, as well as a screening of the cinematic gem, "Garbage Pail Kids," with our pals at Cinefamily (The Silent Movie Theater) that you can attend!